Work History
Independant Engineer, Present
Chief Engineer, XL Video, 10 yrs
Owner, dtvboxanswers.com
Engineer, Bexel Corporation 2, yrs
Owner Topix Atomix CGI 10, yrs
Chief Engineer, 88' Olympics, 1 Mo.
Chief Eng, Schulman Video, 7 yrs
Chief Engineer, Moble Image, and Colorization Inc, Toronto
Mobile Maintenace Engineer, CBC Canadian Broadcasting Corporation
read more
Early Invention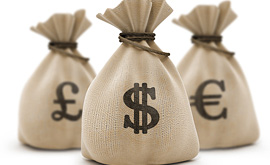 Chris has had many firsts. In his early 20's he developed a computer system that would be known as Colorization. He is named as inventor on the original patent. His invention started a new $100M industry. Stephen Spielberg noticed and critisized his work. Chris continues to invent today.
Chris is a HD Broadcast Engineer, great at Touring Video,
Computer Graphics, Internet, Special Venue, 3DS film and IMAX
Recently worked with U2, Coldplay, Roger Waters, REM, Kings of Leon, Gorillaz, Lady Gaga, Arcade fire, Jack Johnson, and the Who, to name just a few.
Chris is ready for new challanges. He is a motivated engineer who likes to push the creative and technical envelope. Because of this creativity and his "we can do it" attitude he has recieved multiple Awards and Nominations including several Emmy's, American Music Awards, MTV Music Award and many others. His work contributed to the winning of several PLSN Video Company of the year Awards.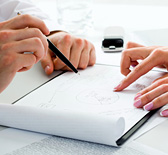 During the last 10 years at XL Video, as Chief Engineer, Chris mainly focussed on planning, building, problem solving, and programming video solutions for dozens of large and small scale concert tours for the biggest and smallest acts in the world. He also worked on award shows, auto shows, and Location based projects.
Topix / Atomix Digital Background
Before working in Rock and Roll, Chris owned and managed Topix and Atomix. This pioneering Hollywood CGI company was founded in 1987, funded by personal savings. It was talent driven and grew overnight into a prominent mid-sized company. In 1996 there were 30 employees and annual revenues of $2.6M. The Company achieved many milestones, including the creation of the 20th Century Fox Worldwide logo that is still used today, and the TLC "Waterfalls" Music Video liquid girls. They also worked on many famous commercials, 2D and 3D theme park ride films, IMAX, and feature film effects, The Company closed in 1998.
20th Century Fox Logo
TLC Waterfalls, Music Video
David Fincher, Levis Commercial
David Bowie, Jump they say, Video
Dodge Superbowl Commercial
Schulman Mobile Video
Judge Dread Visual Effects
Everest, IMAX film
Education and Background
After completing a Broadcast Electoronics program, at Ryerson University, Chris worked for 3 years as a mobile maintenance engineer on multi Camera Mobile units for the Canadian Broadcasting Corporation. Next he joined Mobile Image and designed and built state of the art Mobile Units, Edit Bays and Computer Graphics Suites. This is where he invented colorization. Three years later he moved to Los Angeles as Chief Engineer for Schulman Video. Over the next 7 years he built many state of the art, TV trucks, studios, edit bays, and graphics suites in Hollwood. Following huge success in computer programming for game shows Chris decied to start his own company Topix, described above.